Our Team
All of our elite instructors have been handpicked for their experience, knowledge, and teaching ability. At THE SITE you won't find any bravado, just world class instruction.
---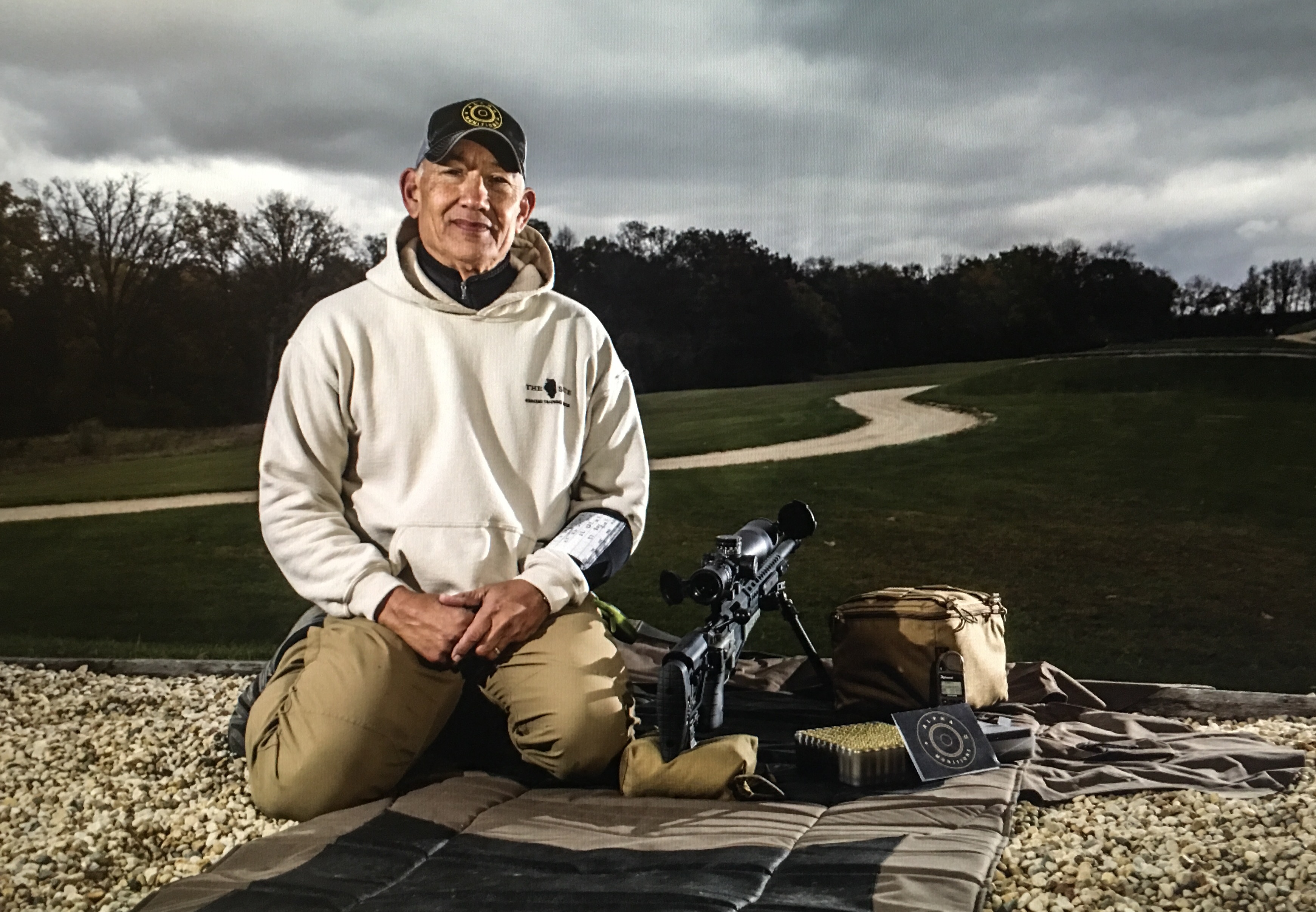 Jim Kauber
President/Director of Training
The Site's President and Director of Training is former Navy SEAL Master Chief, Jim Kauber. After serving 20 years in the SEAL Teams, Jim continued post 9-11 employment in support of allied military and US Government national security related assignments worldwide.
In a training capacity, he held positions as the primary precision rifle instructor for the US Department of Energy's Central Training Academy, Gunsite Academy, Blackwater North, O'Gara Group, Cheytac, Global Options, and The Site, in addition to training law enforcement snipers and European coalition Special Operations Forces' snipers in support of OEF. Jim was recently the High-risk Training Safety Officer for Naval Special Warfare Command, Coronado, CA overseeing all SEAL and Special Warfare Combatant – Crewman, SWCC hazardous training programs.
Jim personally teaches Precision Rifle, DMR and Hunting Rifle courses.
---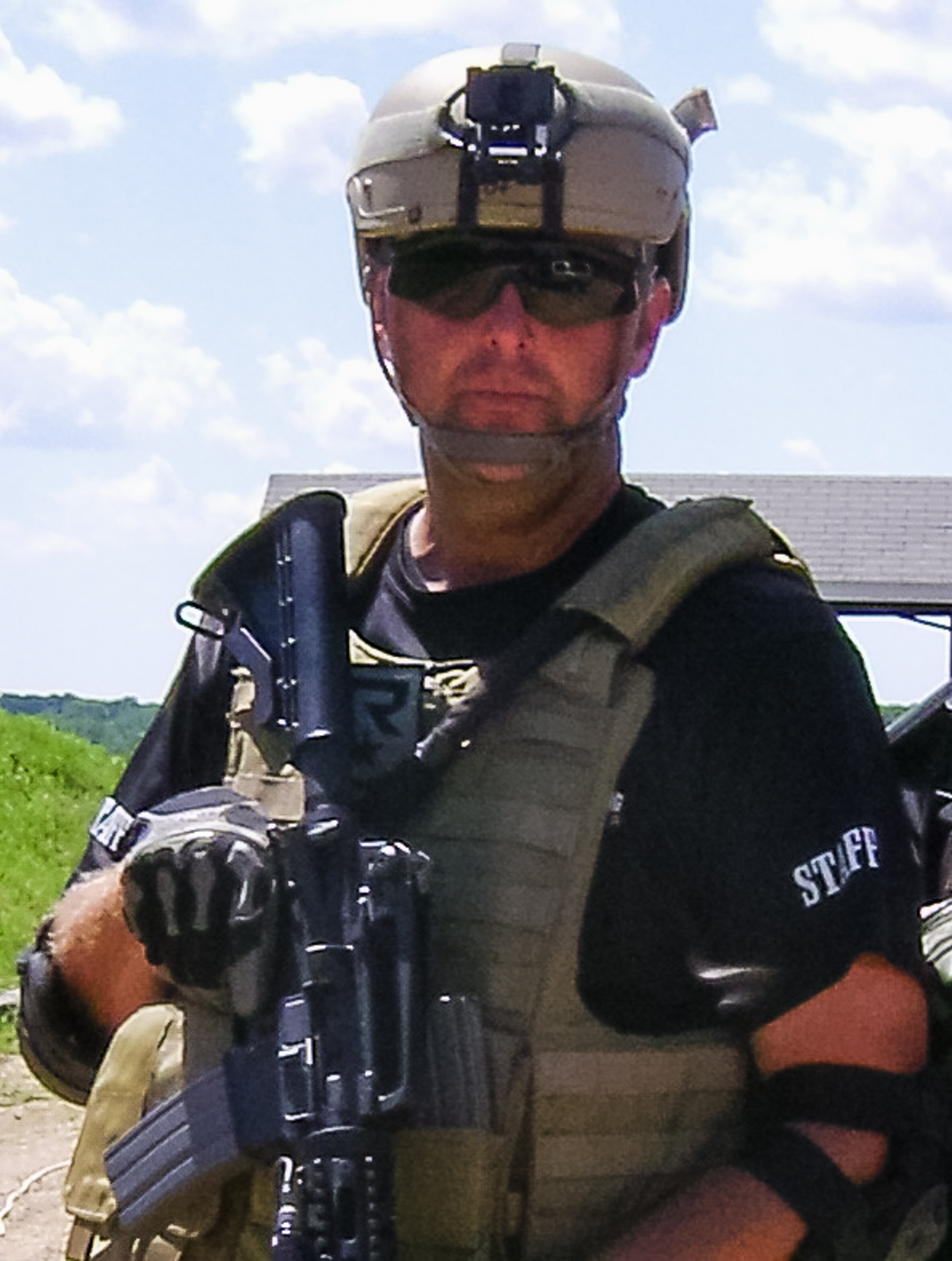 ---
---
---
Steven Stovall
Pistol, Shotgun, Carbine, and Tactics Instructor
Steven Stovall is currently a Sheriff's Deputy with the Stephenson County Sheriff's Office, IL. Steve has over 20 years' experience training police officer's firearms and tactics, as well as over 15 years of experience training civilian's firearms personal and home defense tactics.  Steve is a current Emergency Response Team Member, acting in an operator role. Additionally, Steve has previously served as lead pistol, carbine, shotgun, and home defense instructor at THE SITE.  Steve has recently spent several years working as Team Lead with the Anti-Terrorism Assistance Program through the U.S. State Department.
---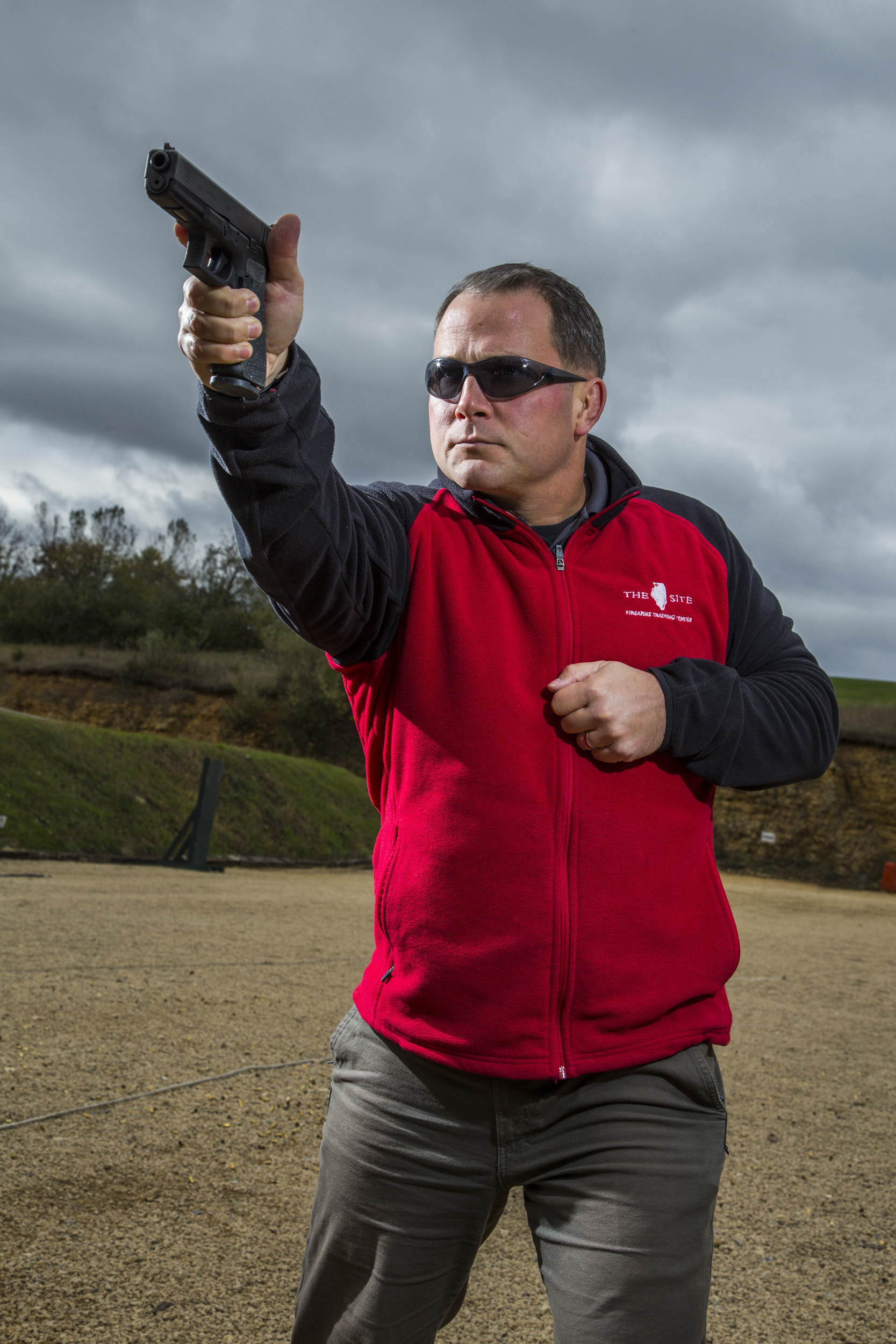 Robert (Bob) Welch
Pistol, carbine and tactics instructor.
Bob started in Law Enforcement in 2000 and served in a variety of assignments.  He left policing for several years after he became a federal agent with the U.S. Department of State, Diplomatic Security Service.   While at D.S., he was assigned to the Office of Mobile Security Deployments (M.S.D.).   He was privileged to conduct training and operations in the realm of High Threat Protection, both domestically and overseas.
Since returning to municipal policing in 2012, he has become a full-time training officer for his agency as well as again serving as a member of his department's emergency services team.  He teaches law enforcement use of force, handgun, carbine, and combatives as well as concealed carry instruction to private citizens.  Bob is a proud Operation Iraqi Freedom veteran and in his free time enjoys shooting competitively and attending training classes across the country.
---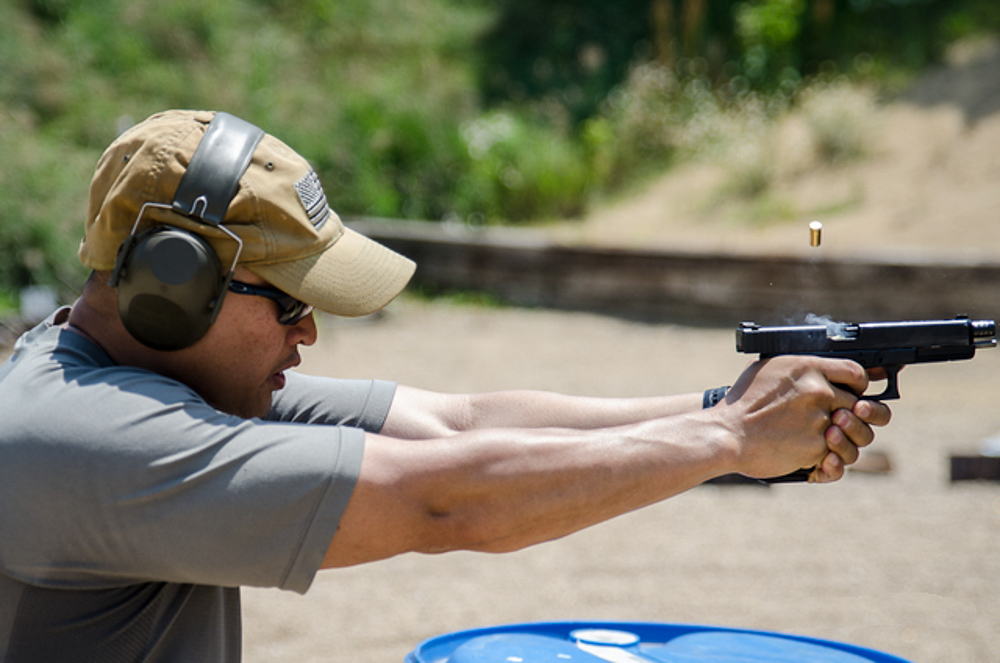 Roland Perez
Pistol, Carbine, and Shotgun Instructor
Roland is a 20-year law enforcement officer and full time primary firearms instructor for a major metropolitan police department.  He is currently responsible for in-service firearms training evolutions involving patrol carbine, duty shotgun and tactical pistol. He specializes in advanced shooting protocols focused on rapid cognitive sequencing and reflexive behavior in time sensitive applications based on highly predictable anticipated events.
Additionally, Roland is, or has been an adjunct instructor for Pistol, Shotgun, and Carbine for Spartan Tactical Training Group, Black Water North, Impact Training, and the Hollow Training Center and also competes in Practical Pistol, Multi gun, and Steel shooting competitions.
---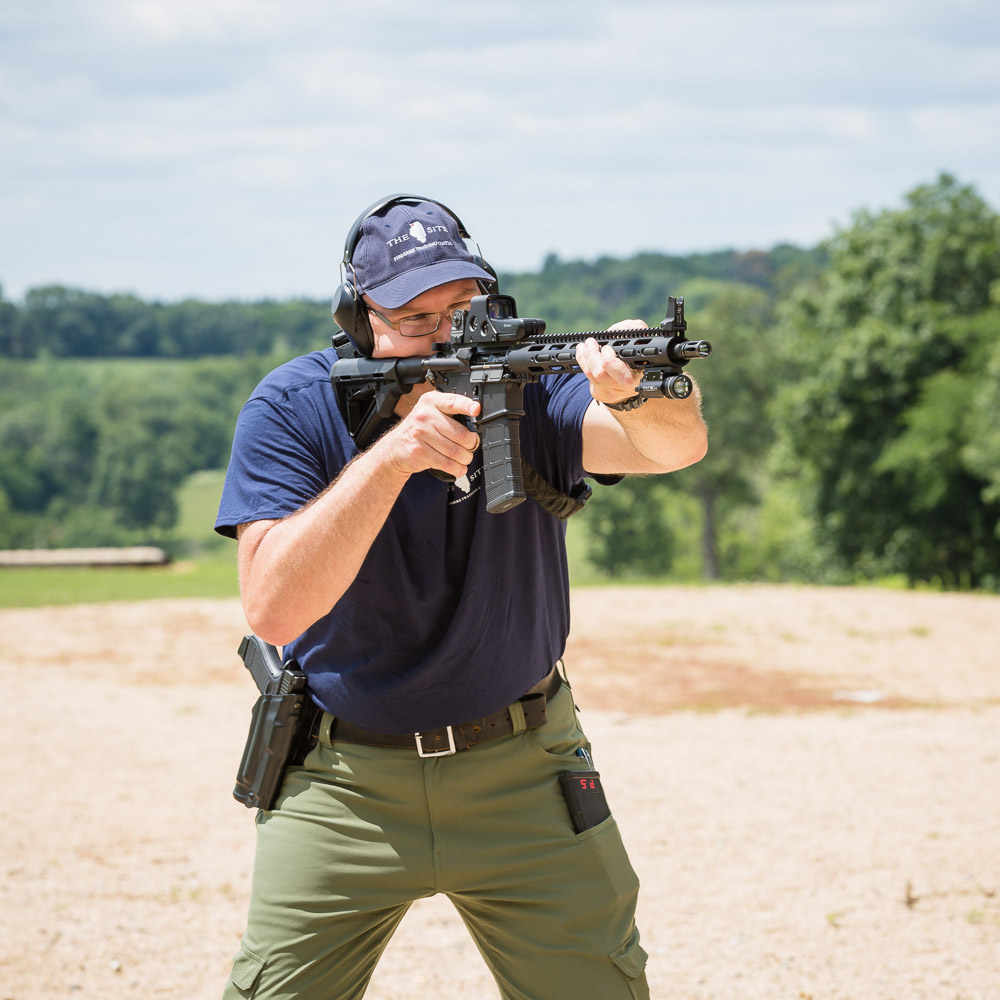 Paul Wiechert
Pistol, shotgun, carbine, and tactics instructor.
Paul is a full time peace officer and firearms instructor for a major metropolitan police department. He instructs in-service officers and police recruits, in pistol, shotgun, patrol carbine and weapon tactics. In his time on the job, he has served in patrol, with a concentration of duties in gang suppression. While in patrol he was a member of a district incident team, whose duties included perimeter security for numerous search warrants in high crime areas. He is also a USPSA competitor and upland game hunter.
---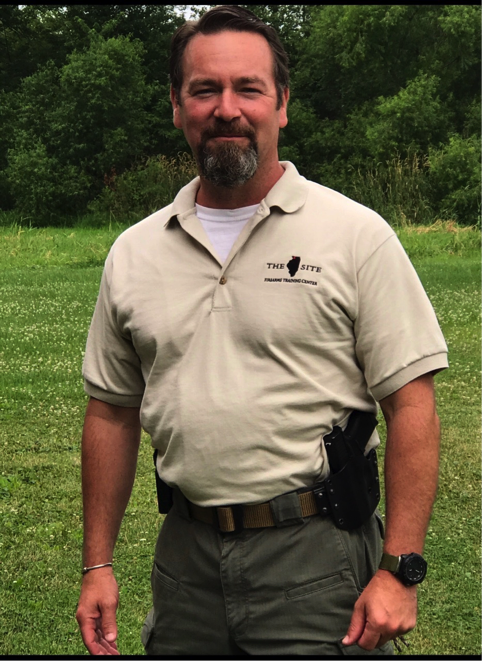 Michael Vode
Pistol, carbine, and tactics instructor.
A veteran of the Gulf War, Michael is currently a full time law enforcement officer with over 25 years experience both in law enforcement and the US Marine Corps. In addition to being his unit's SWAT trainer and coordinator, he has worked in the security field providing covert surveillance, counter surveillance and close protection. His experience includes being the Commander of his unit's Criminal Investigations Division and Assistant Commander of Northwest Indiana Regional SWAT. Michael holds numerous certifications as a close quarter combat, shoot house, pistol, carbine, less lethal, Simunitions and edged weapons instructor. He is also a Nationally Certified Advanced Emergency Medical Technician (AEMT).
---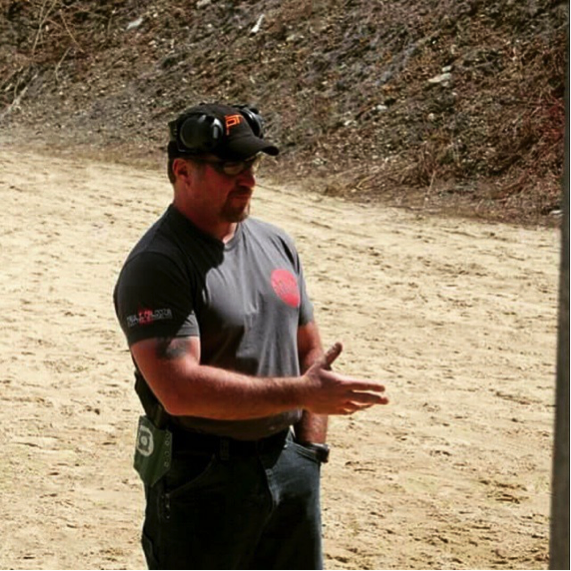 Paul Sharp
Pistol, shotgun, carbine, and tactics instructor.
Paul Sharp is a police officer with over 18 years of experience.  His assignments have included patrol, SWAT, resident officer, undercover narcotics detective and neighborhood response officer.  Paul has graduated from numerous firearms and tactics courses and is an Illinois State firearms instructor, RangeMaster Firearms Instructor, defensive knife instructor, defensive tactics instructor and pistol instructor for his agency.  Paul holds a black belt in Brazilian Jiu-Jitsu and has been recognized as an instructor in the Filipino Martial Arts and Jeet Kune Do concepts as well as Mixed Martial Arts.
Having competed at a professional level in Mixed Martial Arts and Boxing, Paul is uniquely positioned to coach others from a knowledge and experience.  Paul has also been recognized as an instructor in DR Middlebrooks Fist-Fire shooting system as well as mid-west regional director and coach for the Straight Blast Gym
International.
Paul also co-developed the internationally recognized ISR Matrix system of subject control and has been featured in several national and international magazines for his part in developing a systematic approach to integrating and instructing Mixed Martial Arts and combative sports for those working in a weapons based environment.  Paul is 1/6 box the Shivworks Collective teaching multi-disciplinary self protection to LE, Military and private citizens.
"It's an incredible honor to be asked by Jim to be a part of the instructor cadre at The Site.  I'm looking forward to contributing in a any way I can to making The Site the go-to locale for complete self protection training."
---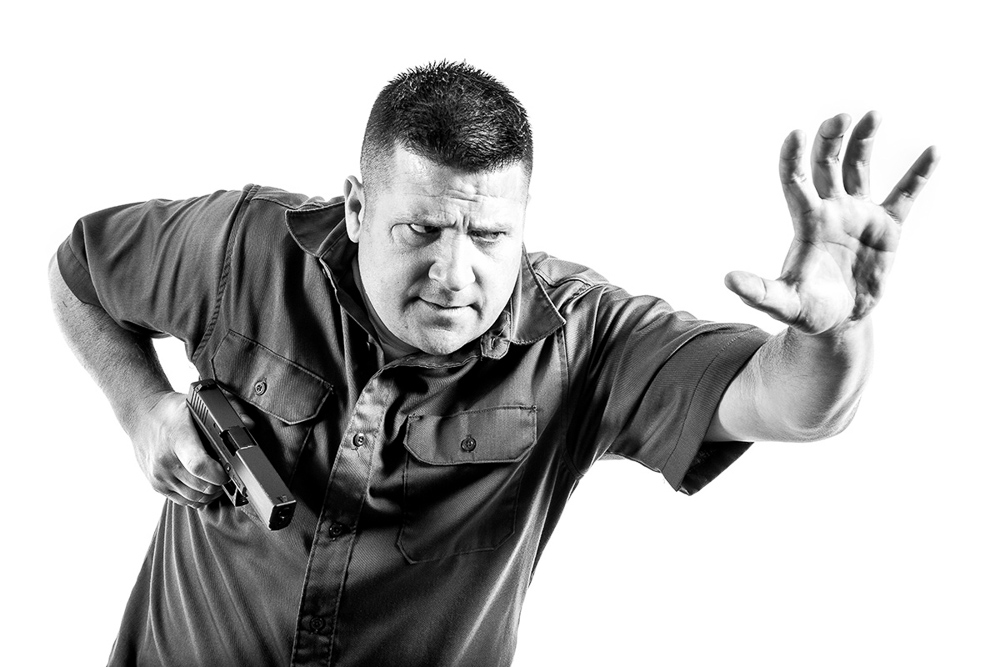 Richard Nance
Close Quarter Pistol Instructor
Richard Nance is a full time, municipal police officer with a Northern California police department. During his 18+ year law enforcement career, Richard has served as a SWAT Team Leader, Firearms Instructor, and Defensive Tactics Instructor in addition to his patrol duties. He is a lifelong martial artist and Karate Blackbelt. Richard writes for Guns & Ammo and Handguns magazines and is the co-host of Handguns & Defensive Weapons, a Sportsman Channel original TV series. Richard authored the book, GunFight! – An Integrated Approach to Shooting and Fighting in Close Quarters. Richard is the co-founder of WARTAC CQC, LLC.
GET IN TOUCH WITH THE SITE
Contact us for more information on our courses offered, facilities, and how we can help plan your training experience.
SEND IT